Resurface is a furniture collection made from pure marine waste from Norway.
We all know furniture should be purposeful and beautiful but it should also be sustainable. That is why we use 100% traceable marine waste and repurpose it into furniture with a unique past. The unique future is entirely up to you.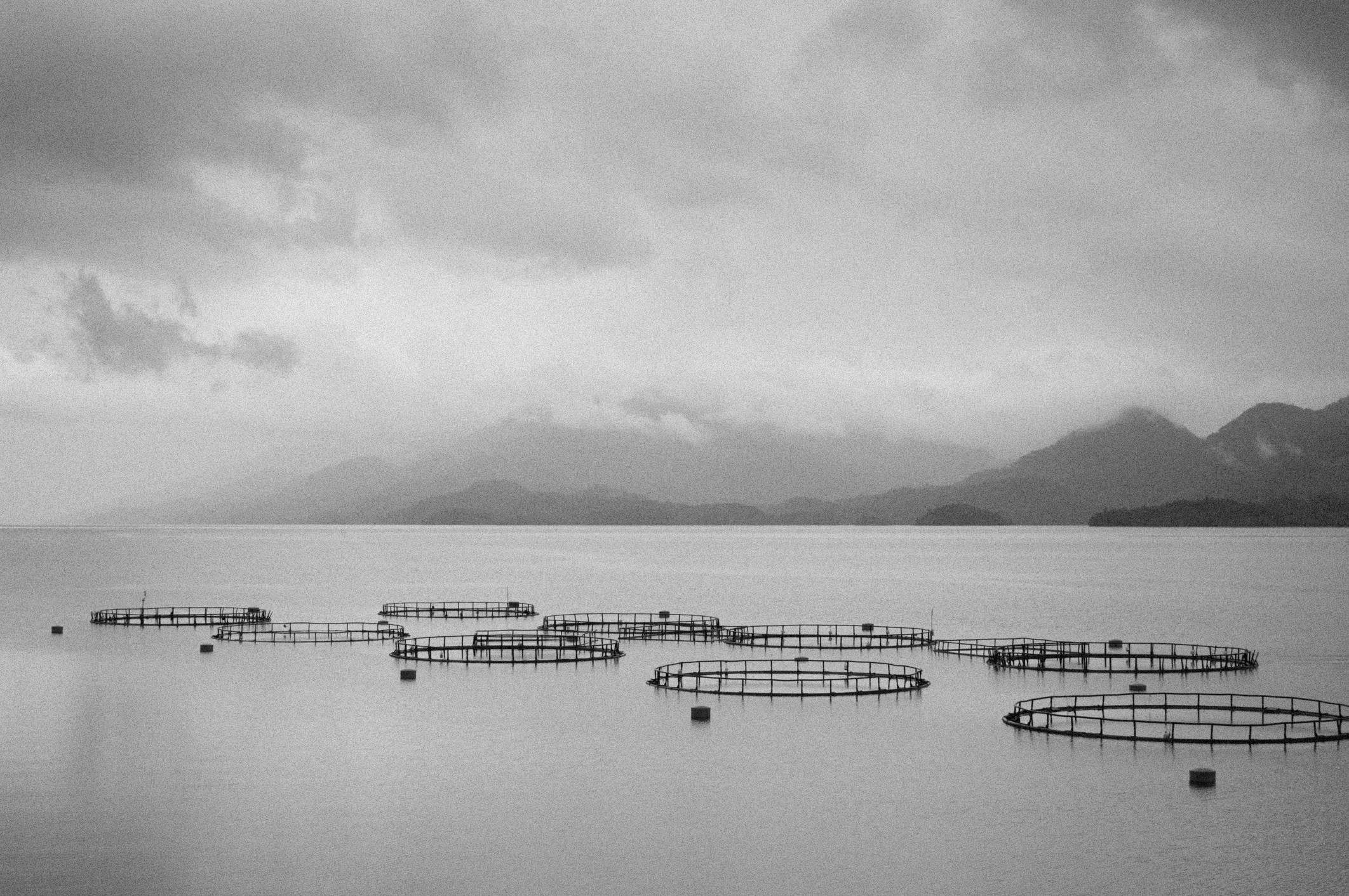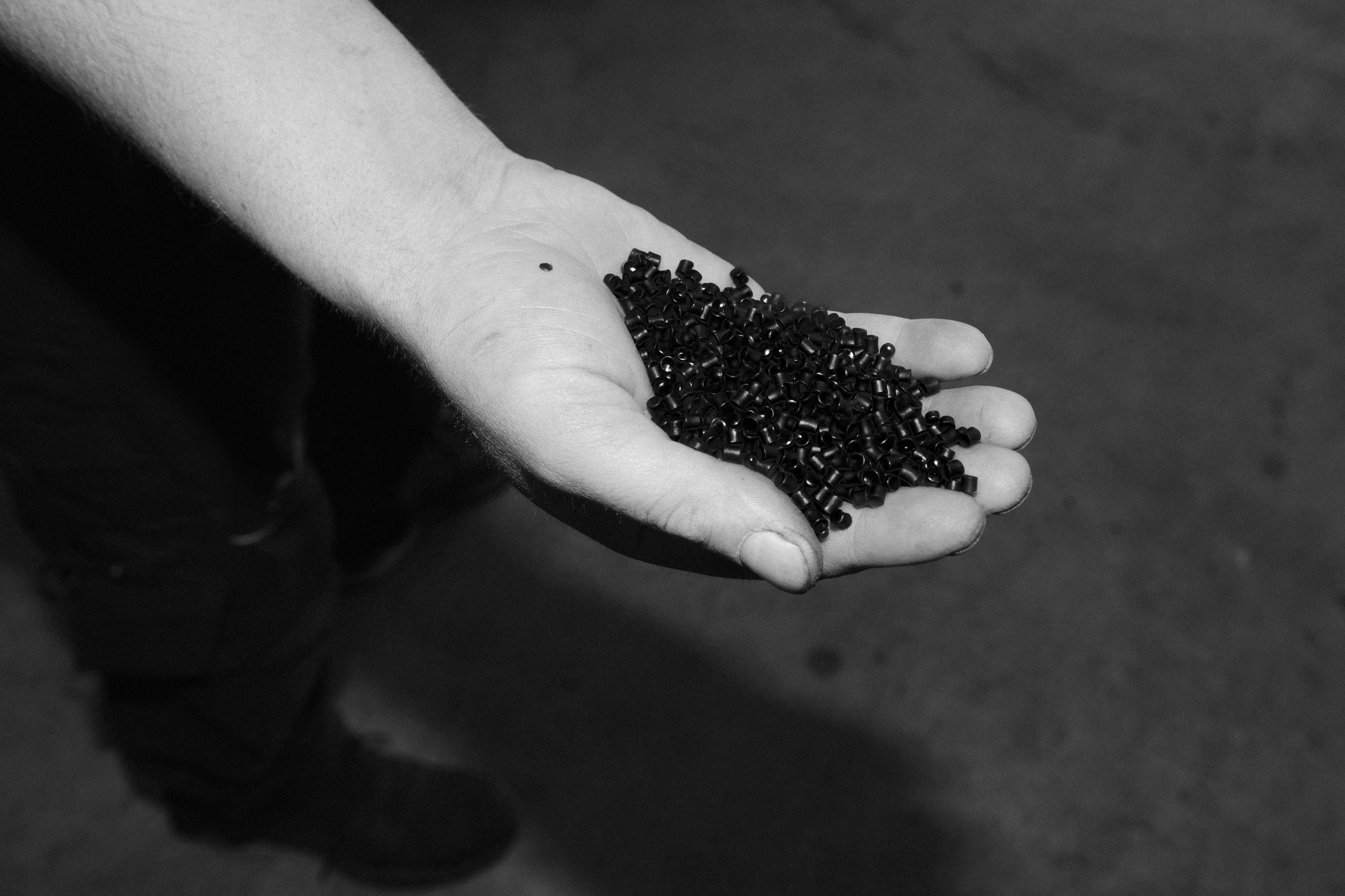 Norway is experiencing an economic boost from fish farming. This industry has become one of the largest and fastest growing sources of plastic waste in Norway today. Some of this plastic waste – nets, cages, pipes an lining bags – finds its way to NOPREC, one of the few facilities in Norway that actually makes a usable resource out of this type of plastic: plastic granulates. These plastic granulates is used to made the Resurface table.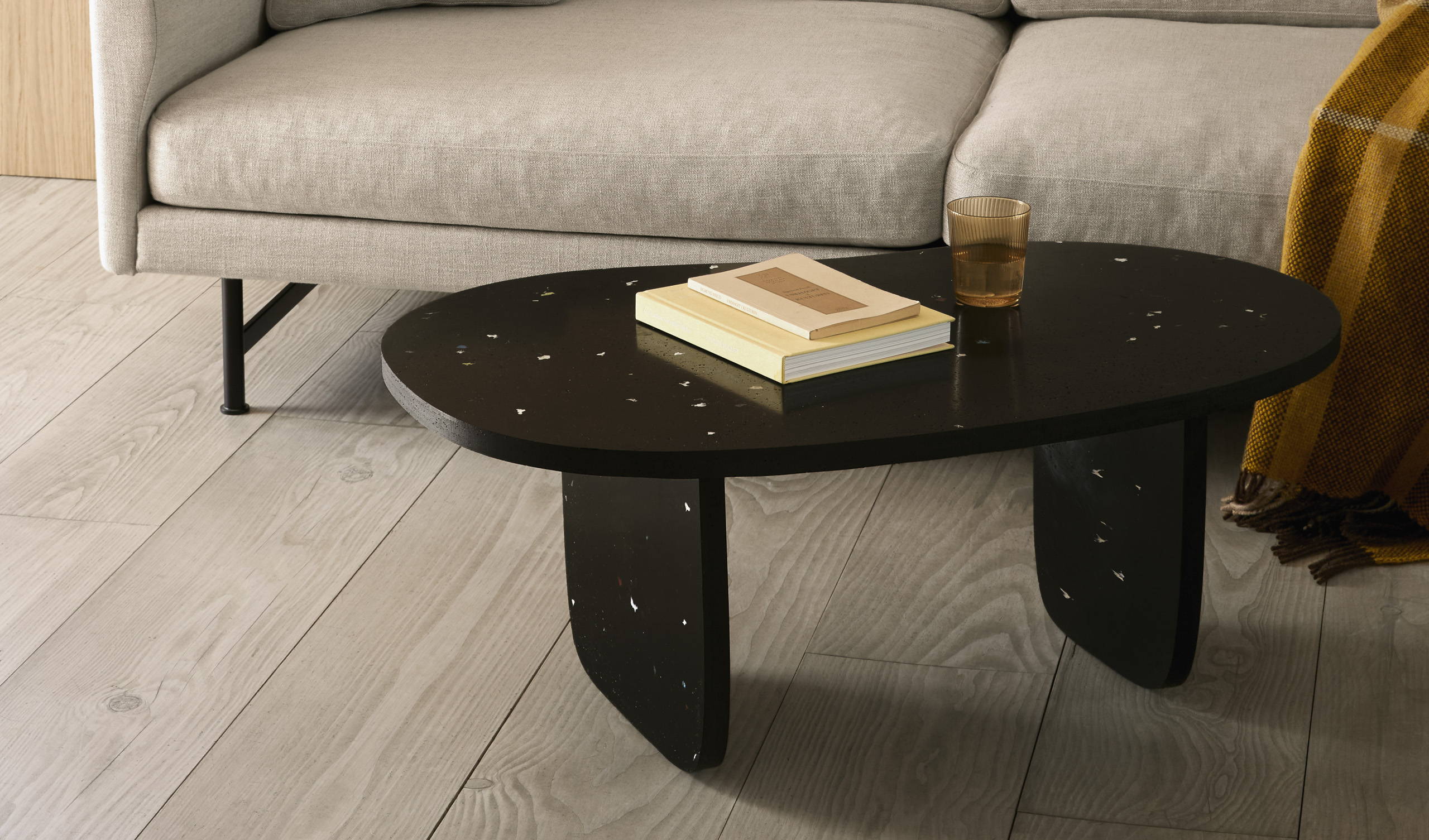 The Resurface table is made from 100% marine waste from the Norwegian fishing industry.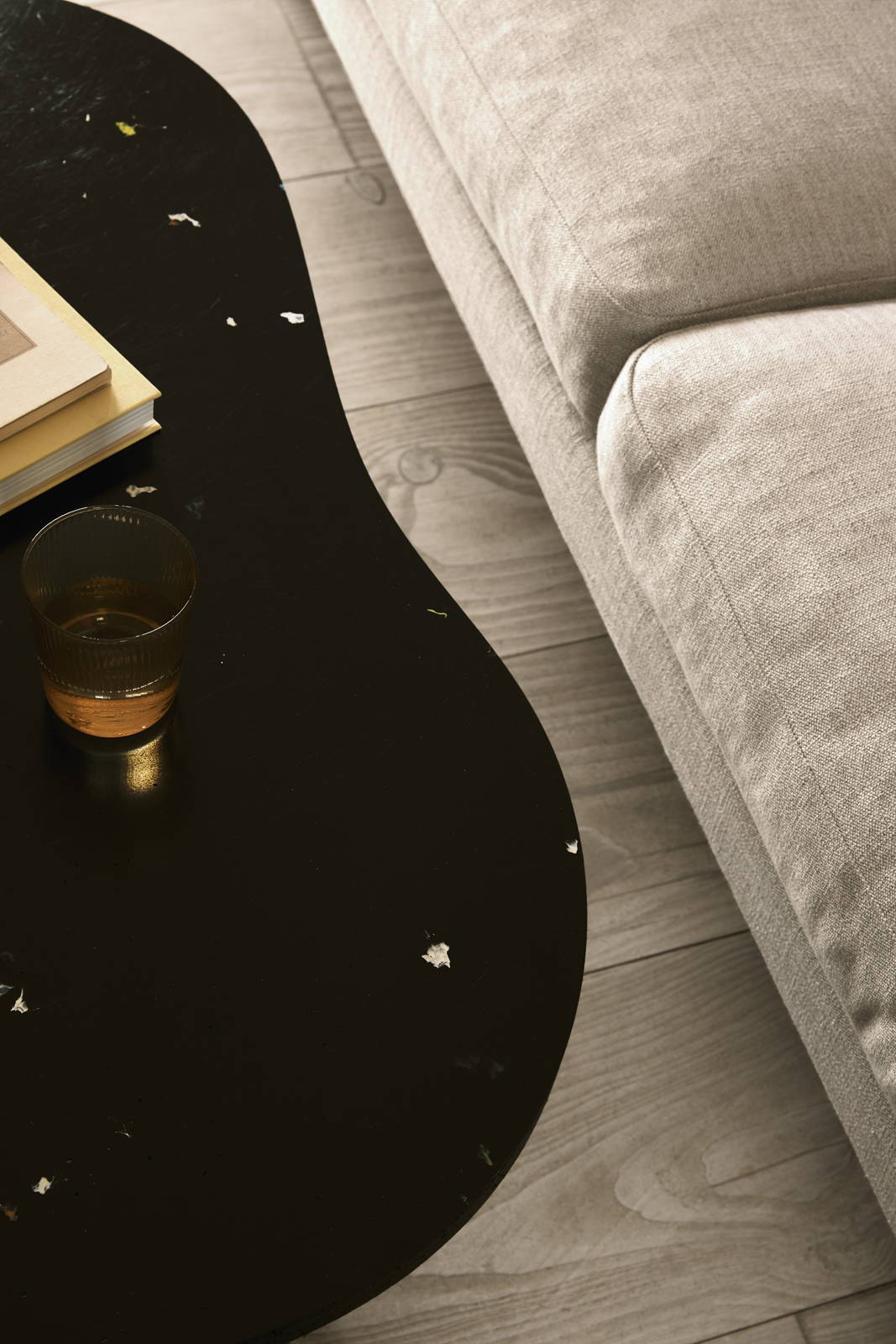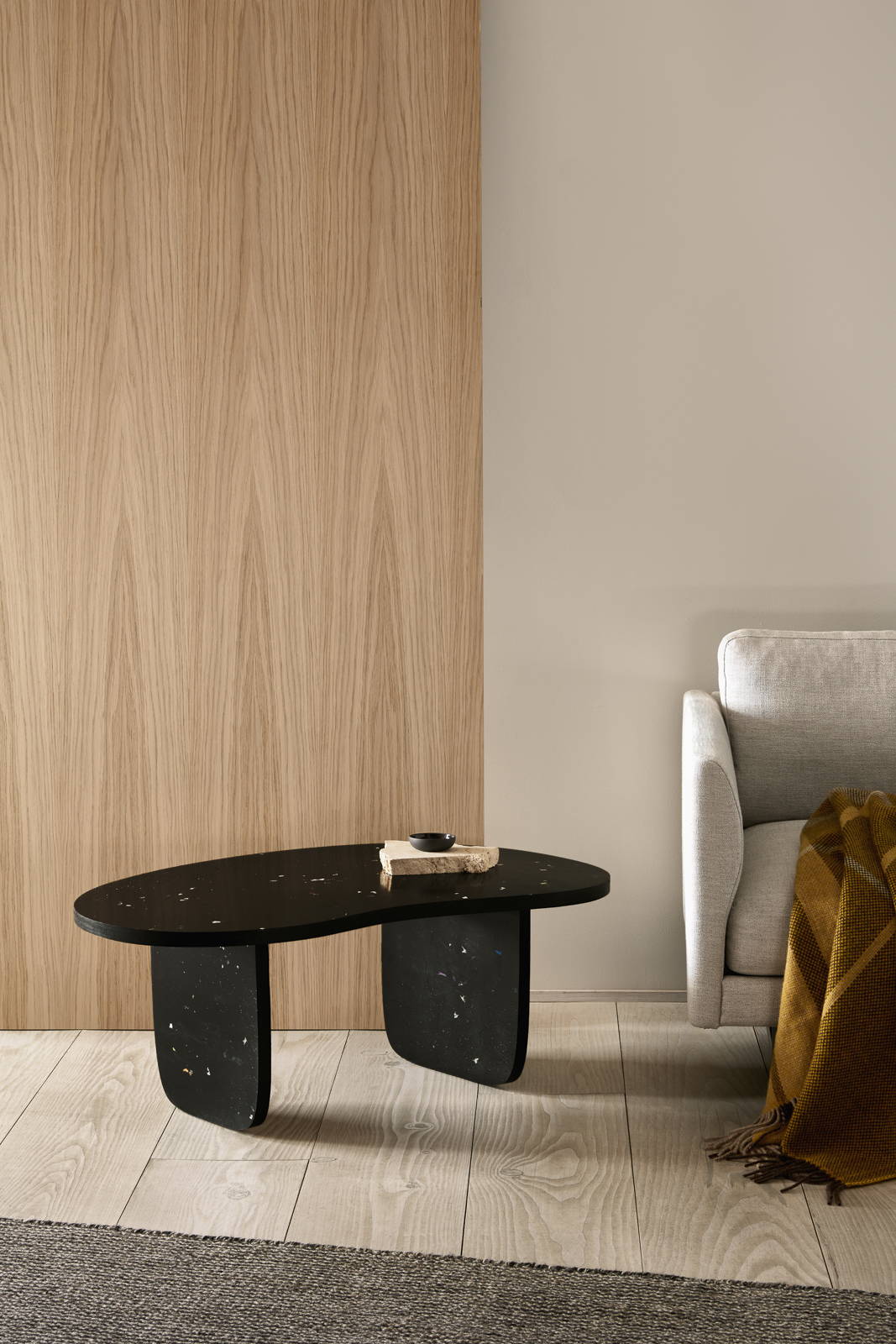 Preorder Resurface table 01
A limited edition of 20 tables will be made and avaliable for preorder summer 2021.
Beautifully crafted from waste plastic, the shapes of the Resurface table echoes the organic soft shapes found in nature. The colored specs on the surface brings a playful terrazzo-like look, and the weight and thickness of the tabletop makes the table feel more like stone than plastic.

This table is made in just the right size for a tv-dinner for two. It's designed and made to stand the test of time, or any amount of cava your friend spills on the table.
The table will have small imperfections like shallow scratches and air bubbles from production. These blemishes tell the story of the journey from marine waste to a finished piece of furniture, and is a consequence of the soft PE plastic used.
Please allow 6-8 weeks for production and shipping.
Dimentions: H72cm L95cm W55cm Weight: 17kg
Designed by Norwegian Trash
Product photo by Pernille Münster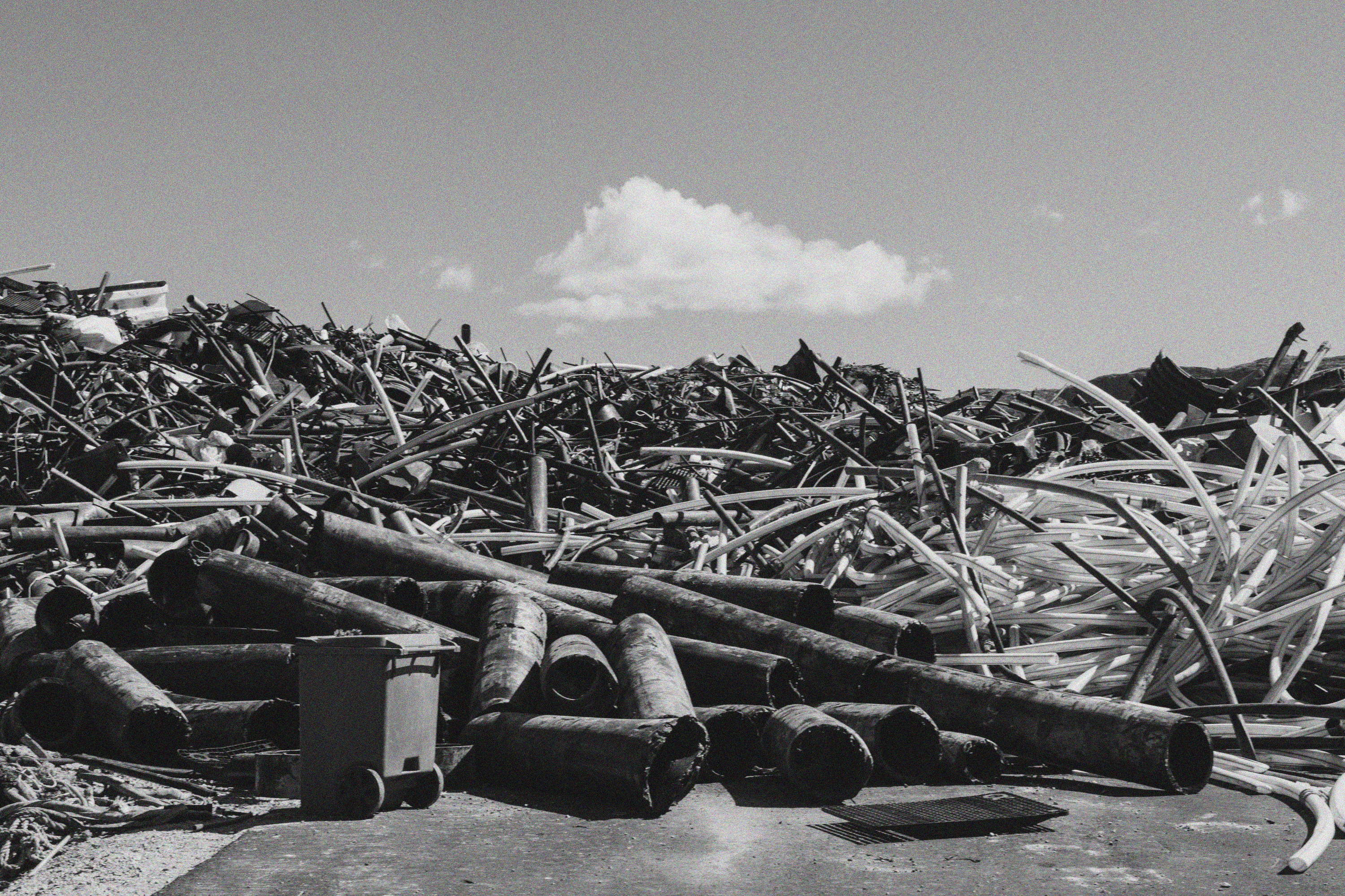 The Resurface collection is made of black tubes from the fishing industry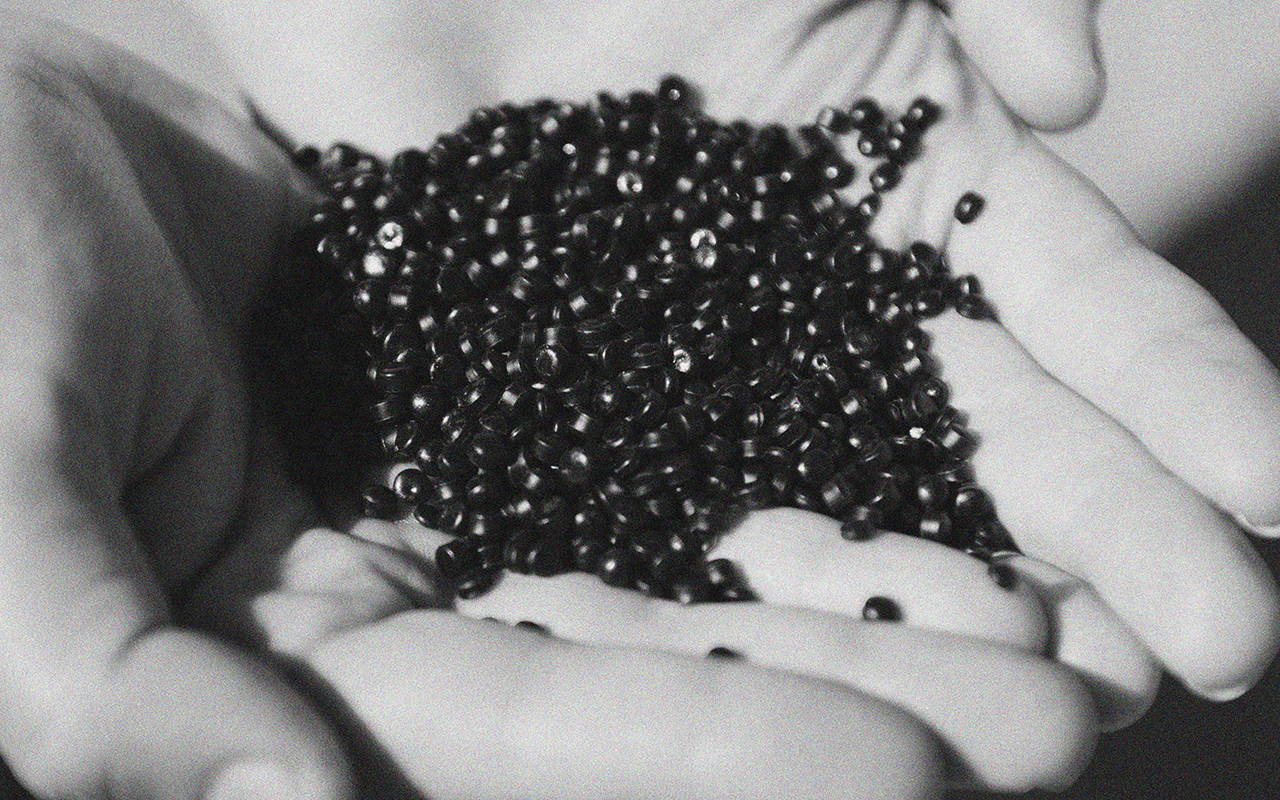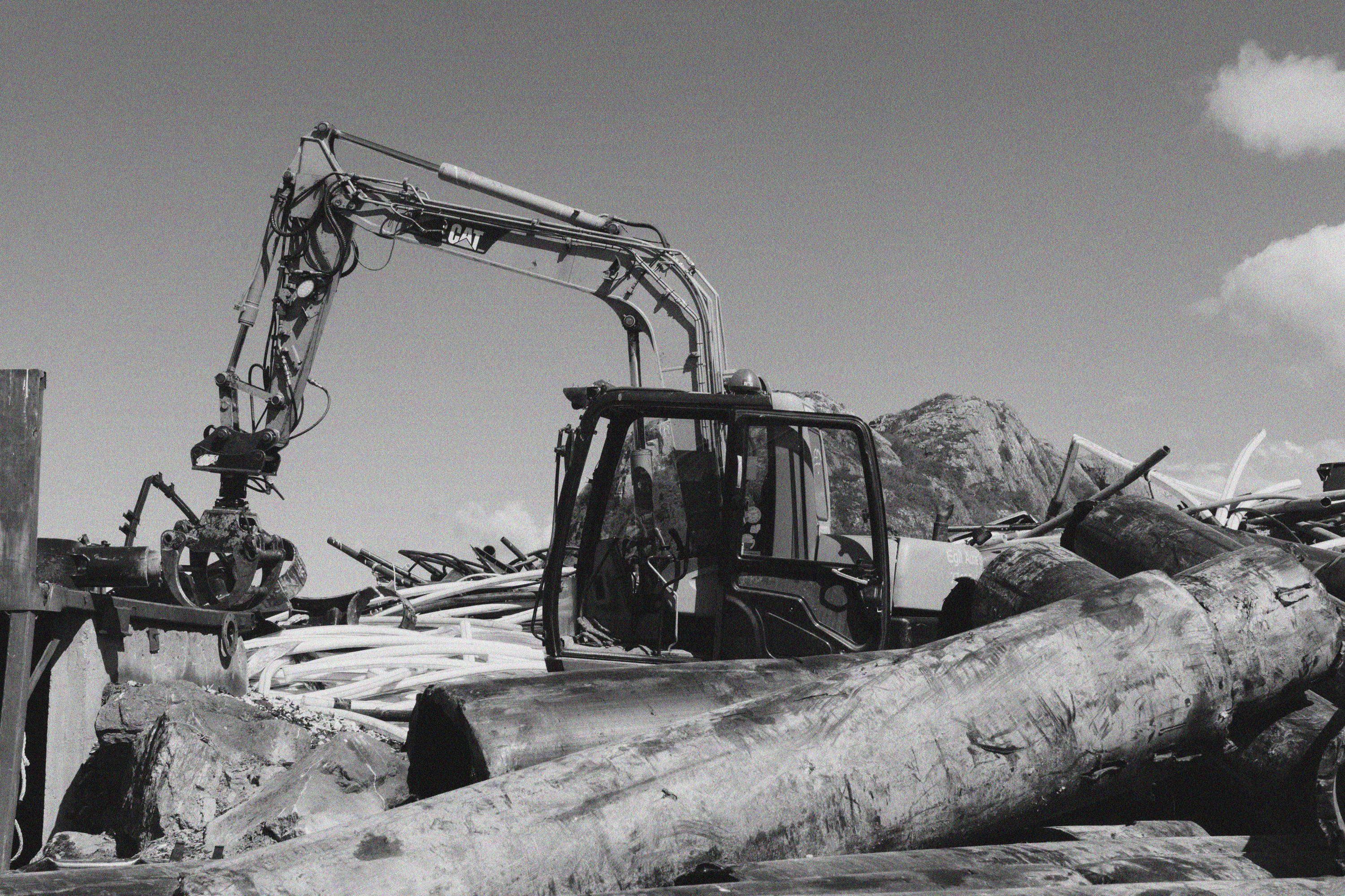 From Otterøya where the waste from the fishing industy is collected and recycled
The table is made from black marine waste from the Norwegian fishing industry and takes the same color as the waste.
Where can I see the table? 
We are currently working on this - maybe you know about a place?
Why are the sheets produced in the Netherlands?
The Netherlands is the closest place where they have a machine that can make plastic sheets out of waste. In time we hope we can make a machine like that in Norway too.
The surface is polished and a bit shiny. The black marine waste we use to make this table, black tubes, is a plastic type a bit soft. This means that the table will get small scratches when you use it. This is just a part of its natural patina and it is the way it will reflect time and usage.
Currently not yet, but send us a mail if you live abroad and we will try to figure it out.
Sustainability attributes
Blockchain tracing
We believe in transparency as an integral part of a more ethical, sustainable and circular future. That's why we record and display every single step from trash to treasure.
Ready for the loop
All Resurface furniture is designed and manufactured to be 100% recyclable, by never mixing different materials.
100% marine waste
Each Resurface table redirects 20kgs of industrial marine waste, harvested locally in Northern Norway
Gives back
1/3 of Norwegian Trash profits goes directly to our sister organization Nordic Ocean Watch, to fund their work building awareness for the oceans.
Made from plastic no one wants
Norway seafood exports worth over 100 billion NOK each year. As aquaculture and large-scale industrial fishing grows, so does the pile of plastic garbage generated by this industry. Some of this plastic is collected to be recycled, but without a demand for black waste plastic, the economical incentive for establishing a circular value chain is missing. Resurface tries to create a demand for black waste plastic, and show that even this plastic can make beautiful, durable products.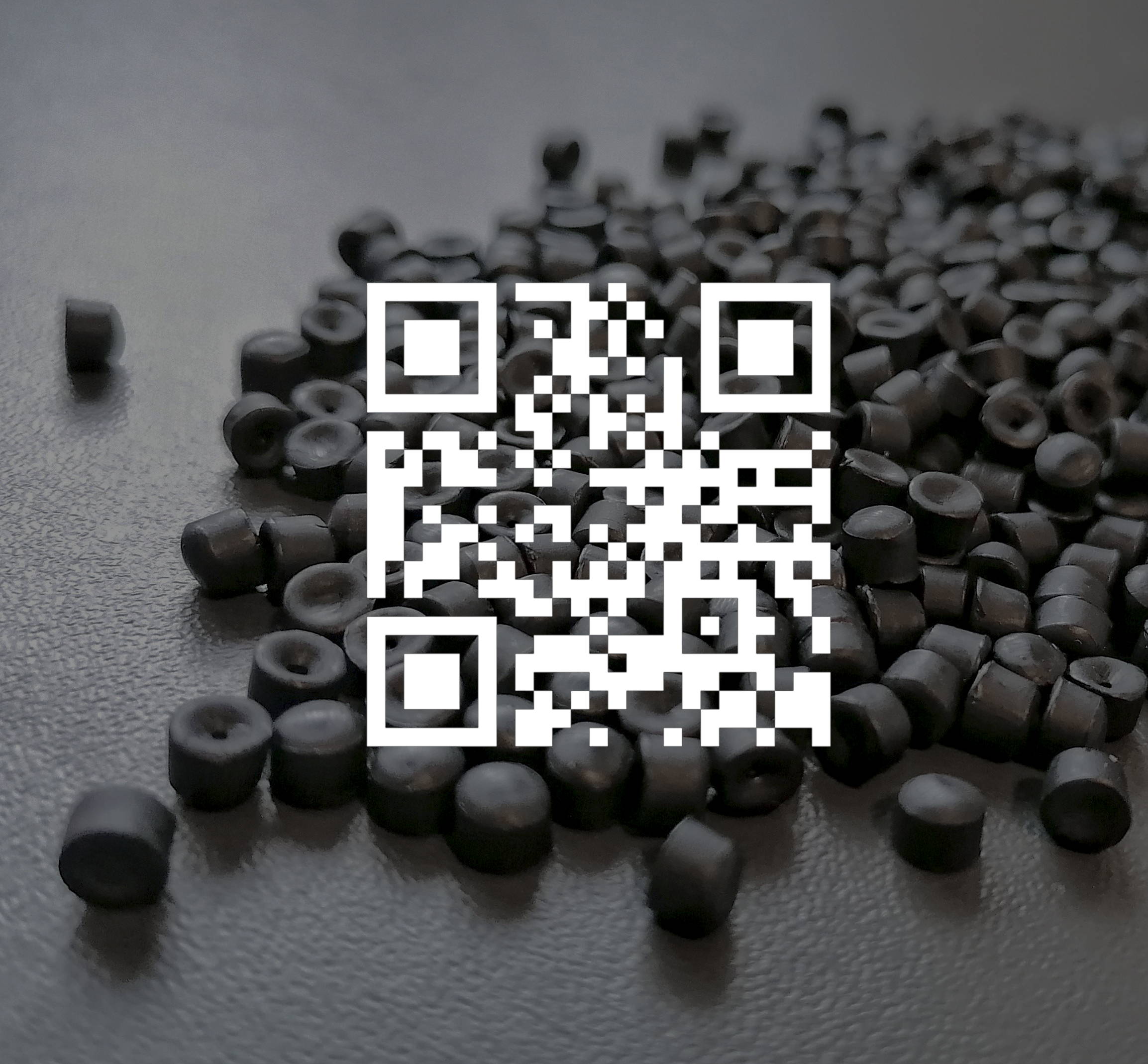 Traceable from fishfarm to table
Feed pipes, fishing nets and fences. Resurface is made from 100% marine waste from the Norwegian fishing industry. You don't have to take our word for it – scan the unique code under the table, and follow the journey from trash to treasure made possible with Blockchain technology from Empower Plastic.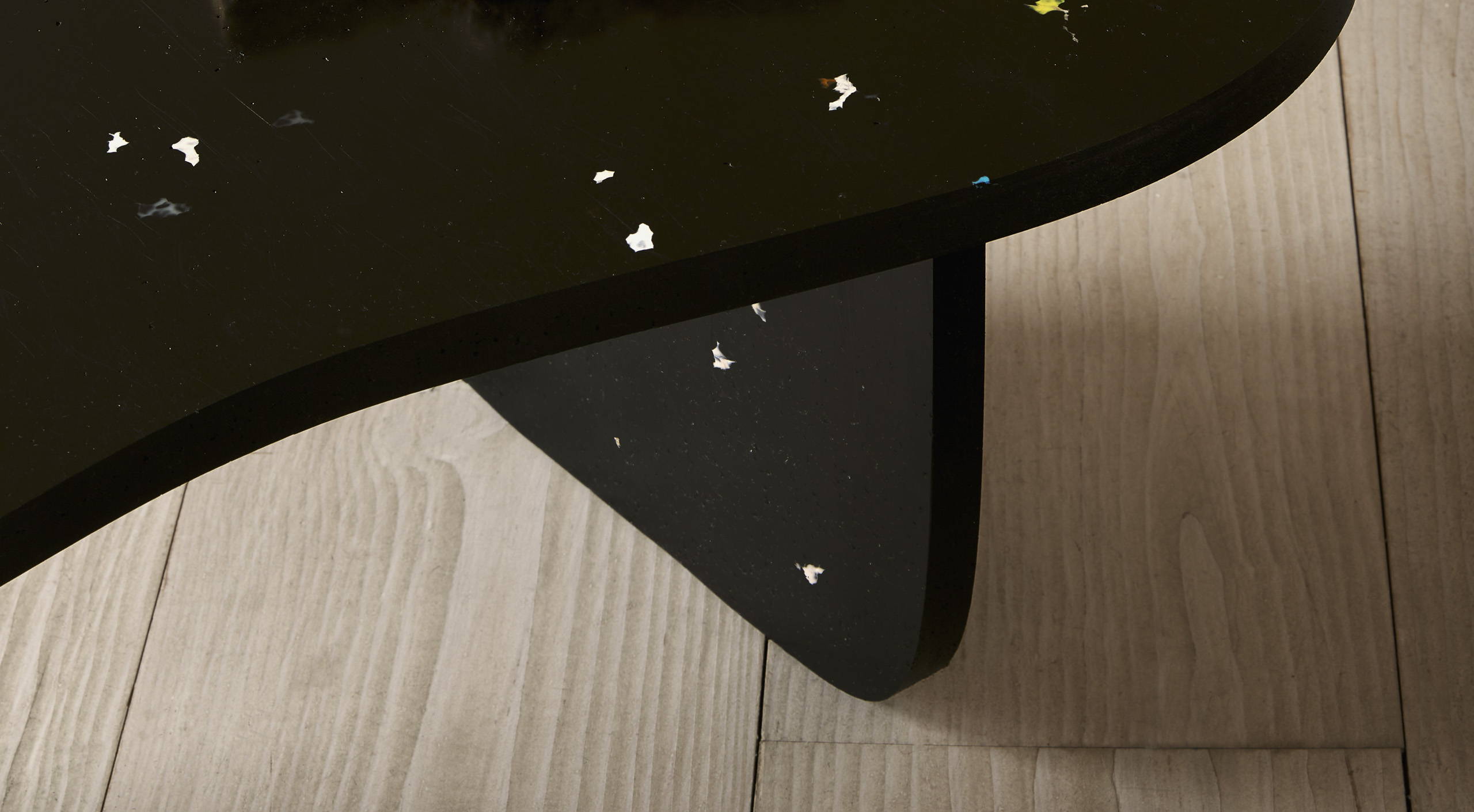 As each plastic sheet is made individually, grinded post-consumer plastic is sprinkled into the melting process to give our furniture a unique surface – hence the name Resurface.
Hand built in Drammen, Norway
All Resurface furniture is CNC-milled and hand built by expert cabinet makers in Drammen, Norway.